Our Clients
No two clients are the same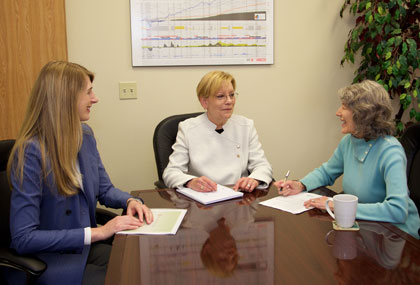 Our clients come from all walks of life. No two clients are the same, and therefore we tailor our approach to our clients' unique situations. Some clients hire our firm because they have minimal interest in managing their own investments and financial plan. Other clients enjoy self-managing their finances, but don't have the time necessary. They appreciate receiving objective advice and solutions from experienced financial professionals.
Money in motion
Sometimes our clients find us because life has thrown them a curve ball, and they need help adjusting to their new reality. Life events include but are not limited to: divorce, remarriage, inheritance, and job transitions. Whatever the life event is, know that here at J.P. King Advisors we are equipped to help guide you through your planning options.
Working With Women
Women today are more educated, earn significantly higher incomes, and are more likely to be the decision-makers of their households. Despite these advances, women are far less likely to work with a financial advisor. Here at J.P. King Advisors, we believe that men and women alike are better off with prudent and unbiased financial counseling. By focusing on approachability, empathy, and education we believe that we serve our female clients better than most.